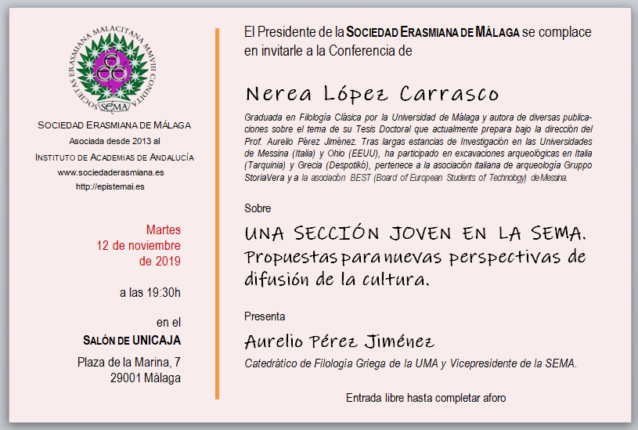 Conferencia que pronunciará Nerea López Carrasco, Doctoranda en Filología Clásica, investigadora en las universidades de Messina (Italia) y Ohio (EEUU), arqueóloga en Italia (Tarquinia) y Grecia (Despotikó), miembro de asociación italiana de arqueología Gruppo StoriaVera y de la asociación BEST (Board of European Students of Technology) de Messina.
Presenta: Aurelio Pérez Jiménez, catedrático de Filología Griega de la UMA y Vicepresidente de la SEMA.
Organiza: Sociedad Erasmiana de Málaga (SEMA).
Martes, 12 de noviembre de 2019, a las 19:30h, en el Salón de Actos de Unicaja de Málaga (Acera de la Marina, 7).
---
Establecer vínculos de colaboración con asociaciones de jóvenes con quienes la SEMA tiene en común el interés por sumergirse y difundir los valores del humanismo es uno de los próximos objetivos de la SEMA de la sociedad, y así lo ha manifestado el profesor Aurelio Pérez Jiménez en la presentación de la conferenciante.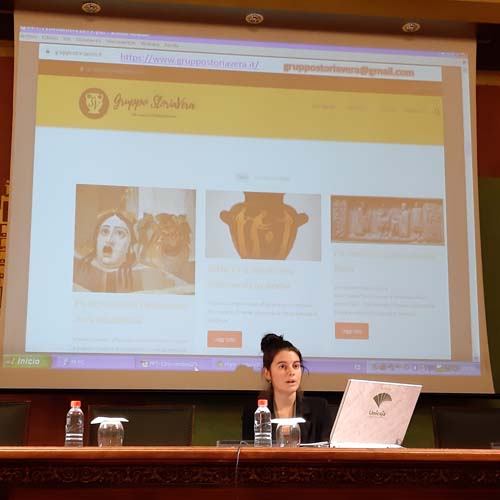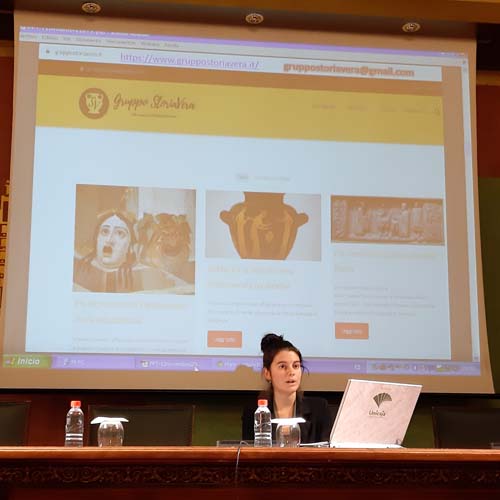 La forma de plasmar esta idea y establecer una sección de SEMA Jóven ha sido el motivo de la exposición de Nerea López Carrasco, que ha iniciado poniendo de relieve que los lenguajes de comunicación cambian a lo largo del tiempo y, por ello, la adaptación para llegar a las audiencias es de vital importancia. Desde ahí, la conferenciante ha ido desarrollando la idea de la expansión de la SEMA a otros segmentos a través del acercamiento y el apoyo sinérgico a otras organizaciones locales con arraigo en diversos aspectos de la cultura. Entre ellas, ha destacado y analizado las actividades de asociaciones dedicadas a la divulgación de lenguas clásicas y modernas, la arqueología, los acontecimientos históricos y la preocupación por el cambio climático.  Un futuro prometedor.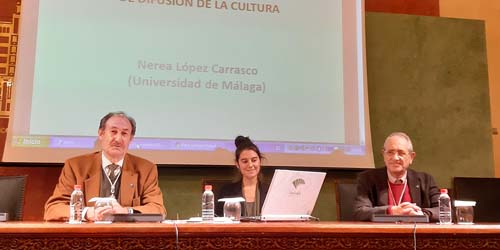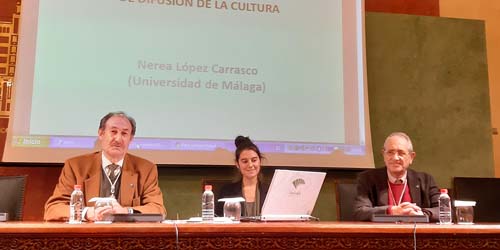 ---